Our company provides precise CNC machining according to customer requirements.
We use 5-axis CNC lathes for precision machining CNC and quality measurement according to customer requirements. In addition to standard measuring equipment, 3D conturograph is at our disposal. High quality of work, meeting deadlines and ISO standards are essential values for our company. We specialize in small batch production, however thanks to material feeders we can handle production of larger series. Sewecom company has simple organizational structure therefore we can offer reasonable prices for our customers. You can contact us here to find out if we are better than your current supplier.
HAAS ST-20Y 5axis machining center
Your order will be quickly put into production at the HAAS ST-20Y 5-axis machining center which enables efficient precision machining on the C and Y axes. All tools in the revolver head are power-driven. Spindle diameter is 50mm. The device is equipped with a bar material feeder with a maximum length of 3000mm. The optimal production batch for HAAS ST-20Y device is 2 – 50000pcs in the order.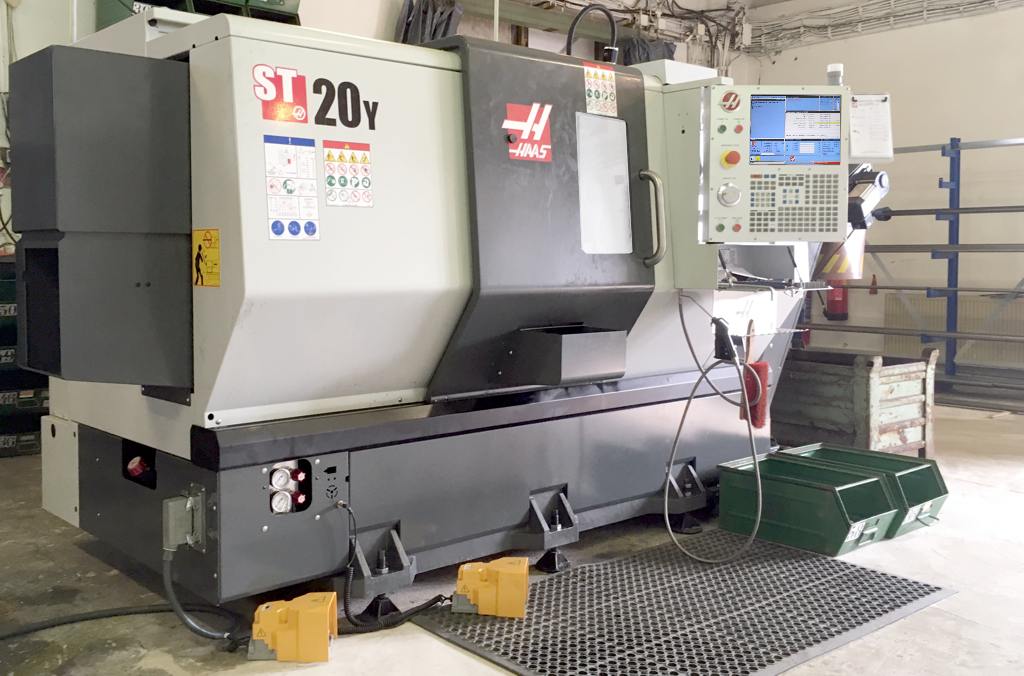 5-axis CNC lathe work HAAS
This device enables us to machine parts up to 236mm in diameter and 533mm in length. Y-axis feed is up to 100mm.
We are able to machine all available materials on the market. Our company has many years of experience in processing stainless steel.
POLYGIM CSL-32 – 5-axis swiss type CNC lathe
This 5-axis machining center with double spindle has a maximum spindle passage of 25mm. Thanks to its extensive equipment it enables machining on 5 axes and simultaneously on two spindles. The device is equipped with a bar material feeder with maximum length of 3000mm. The optimal production batch for POLYGIM CSL-32 is 2000 – 50000pcs in the order.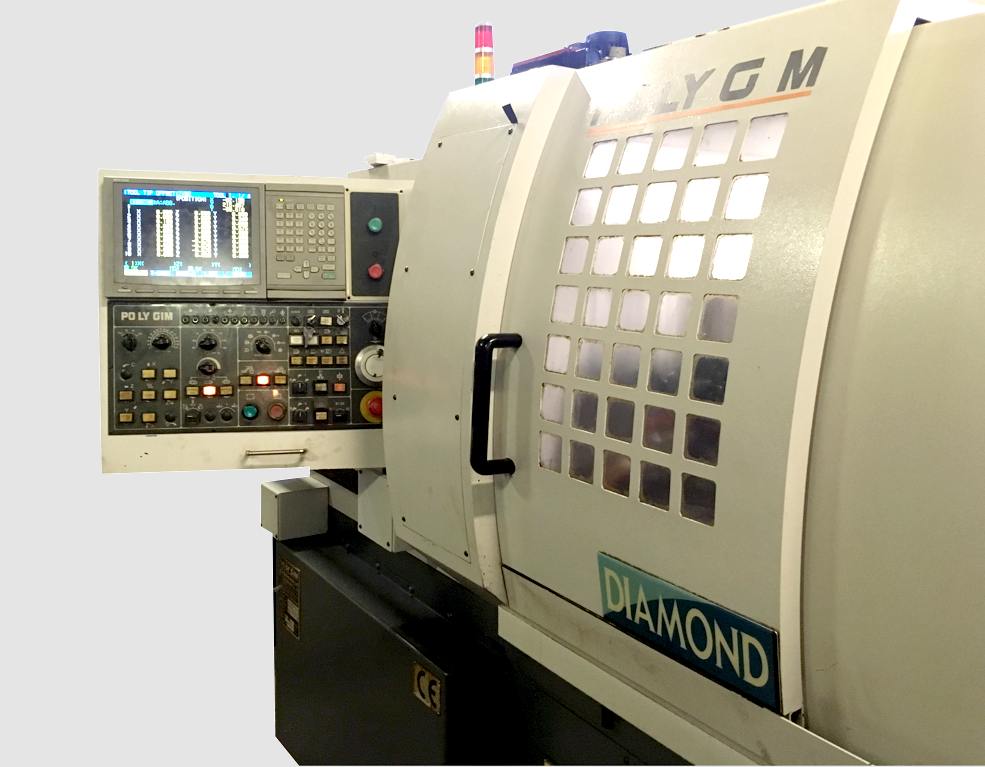 Double spindle swiss type CNC lathe Polygim
Measuring equipment – precision machining

The basis of every quality work is precise measurement. In addition to common measuring techniques (calipers, gauges, micrometers and simillar) we use our own T&S conturograph for evaluation the workpiece profile. It enables accurate measurement of planar shapes, arcs, angles and deviations within a given measuring range.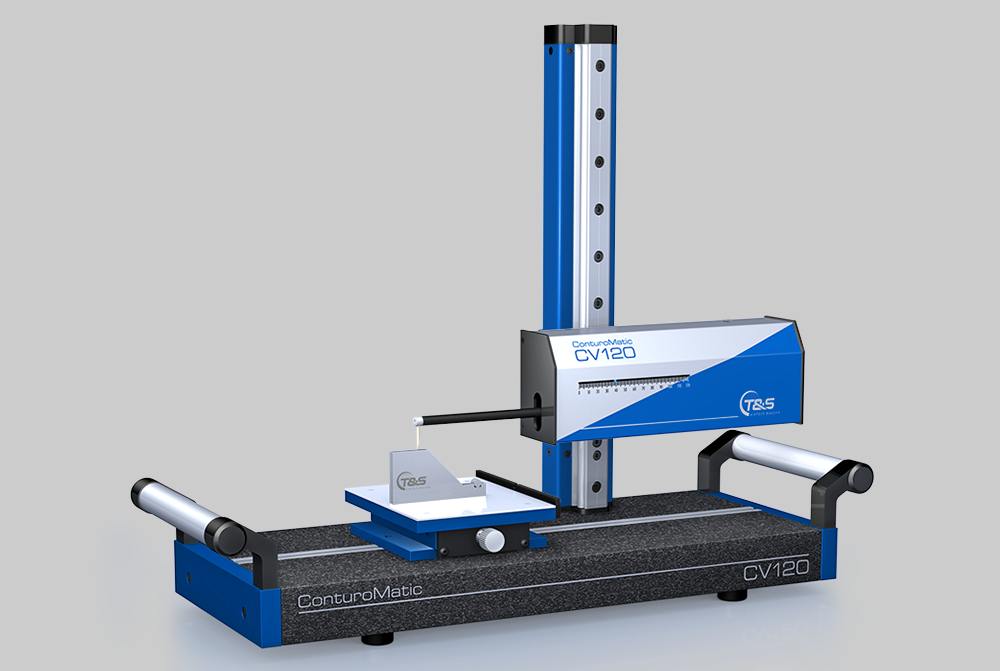 Conturograph CV-120
Probe tips at our disposal can cover a wide range of workpiece measurements according to customer requirements. We have both probe tips available – for measuring small diameters in holes (see photo below) and for surface monitoring up to 30mm. High-quality evaluation software enables to connect individual measurements and thus significantly extends the length of effective measurement.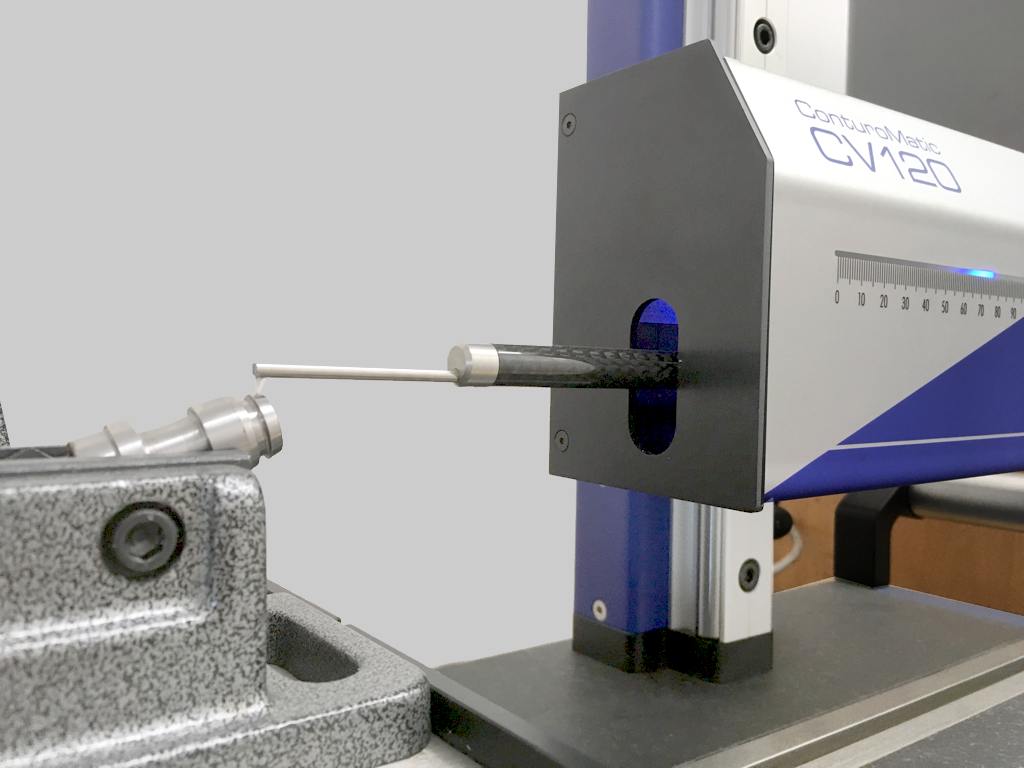 Close-up of measurement on a conturograph.
Our company works with an optical microscope and a profile projector for simple workshop inspection of the machined parts and for roughness evaluation.
Are you looking for a supplier who can do precise CNC machining, 5-axis turning and quality measurement for reasonable price?
If you are interested in our offer we are looking forward to working with you. You can find the contacts below or contacts page.
Mail: office(at)sewecom.eu or phone number +420 728345561